How Can Office Cleaning Service Elevate the Productivity of Your Team?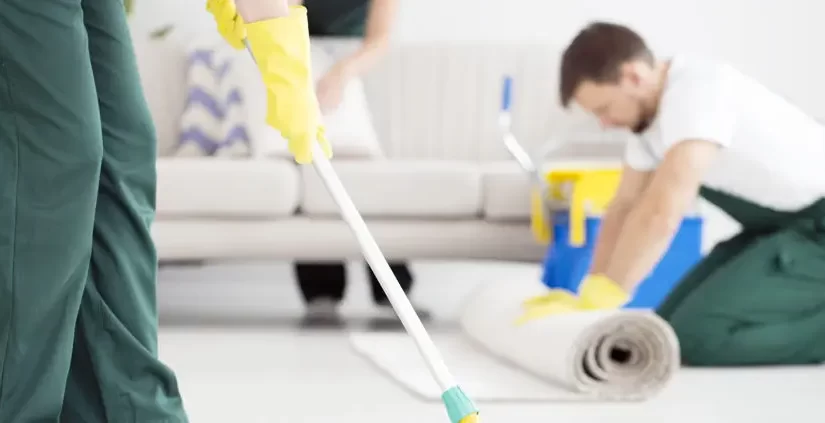 Posted on
November 10, 2021
The office reflects the heavy load of work, new strategies to grow, hard work, and most importantly, profit loss. But, managing all these, people often forget hygiene and safety. And, we understand how difficult it is for you to balance every at a time. Thus, we have come up with a comprehensive service for office cleaning in Broadbeach to increase the productivity level of your employee.
Hire Our Cleaning Services to Make a Better Office Ambiance
Explore the following points to know how we can help you out by making a better office ambiance.
1. More hygiene
There remain hundreds of people in an office. And thus, they bring a hundred types of germs with themselves. The presence of germs, dirt, and dust hampers the hygiene level of an office. And here we come. Our professional commercial cleaners are adept at cleaning the hard-to-reach areas efficiently and retaining the hygiene level again.
2. A fresh office environment
If you want to make a better and calm office environment to increase the productivity of your team, contact us. The well-cleaned rooms, shining floors, dust-free walls, and shiny office accessories will cheer the mood of your employees. Such ambiance will help to produce more than before.
3. Less viral illness
Hiring our service for office cleaning in Broadbeach will help to prevent spreading any contagious virus that may make your staff sick. Regular cleaning will keep your workplace fresher. It is the ideal way to save your employees from indoor viruses and germs and get the most out of them to grow your business.
4. More impactful approach
Hiring our commercial cleaners will show your employees how affectionate you are towards them. It will prove your care and concern for your staff. And this sense of relief will oblige them to give their 100% to earn more profits and take your business to another level. So, do not miss this chance. We are here to serve you the best way possible.
Hopefully, now we have understood why you should rely on office cleaning in Broadbeach to get a soothing and refreshing office environment. However, if you want to acquire more knowledge, keep reading a few more blogs.